NAS stocks GE VB13.8-750-1 vacuum circuit breakers. These breakers are 15kV, electrically operated drawout versions. We have both GE VB 13.8-750 1200 & General Electric VB 13.8-750 2000 amp in stock. These breakers will be HighPotted and Ductered before we put them on the shelf for sale.
NAS can sell our GE VB13.8-750 breakers as-is, cleaned & tested or reconditioned. NAS also carries loose parts for the GE VB style breakers
NAS has been in business for 32 years. We own over 300000 square feet on 9 acres along with one of the most outstanding reconditioning facilities for Circuit Breakers on Earth. NAS specializes in Circuit Breakers, Switchgear and associated parts.
Www.naswgr.com www.naswgr-store.com sales@naswgr.com 800-909-3660 216-402-0507 emergency (24-7) twitter@naswgr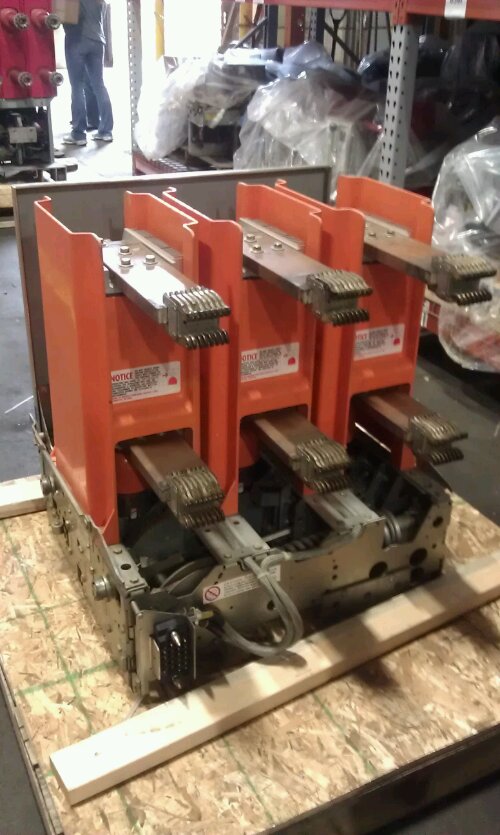 GE VB13.8-750-1 1200 amp circuit breaker
GE VB13.8-750-1 2000 amp circuit breaker
Ask about our reconditioning swapout program.