In the middle of reconditioning our Customers ITE K-600 Black circuit breakers. They are electrically operated – drawout.
K-Line Blacks are not interchangable with ITE K-Line red switchgear. ITE K-line breakers that have red arc chute (example K-600 Red) are able to go into K-Line Black (Original) series switchgear. Just not vise versa.
ITE had a winner with this series. There a tons still in existance and they are durable breakers. NAS stocks thousands of ITE breakers, switchgear and parts.
NAS technicians enjoy working on ITE K-600 black circuit breakers simply because……We have them down pat!
For more information on our services please contact us at the following.
Www.naswgr.com
800-909-3660
216-402-0507 24-7 emergency
Twitter@naswgr
Sales@naswgr.com
And do not forget to lock our new webstore in your favorites www.naswgr-store.com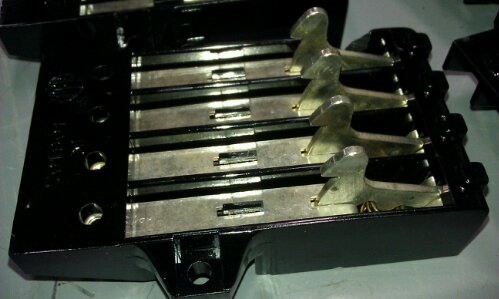 ITE K-600 Black Style Circuit Breakers at NAS