NAS just finished Reconditioning (2) GE AK-2A-25 air circuit breakers. The breakers look great! Good job team!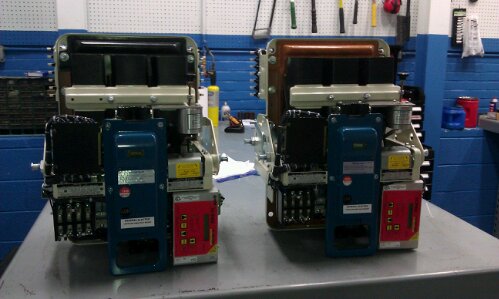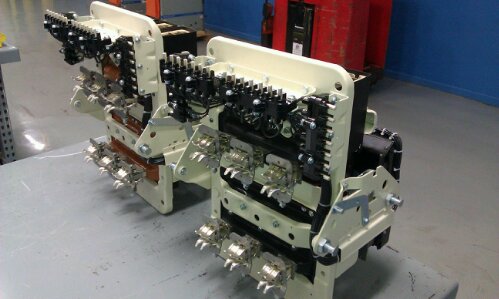 http://www.naswgr.com/Circuit_Breaker_Pages/General_Electric/Low_Voltage/AK-2A-25.html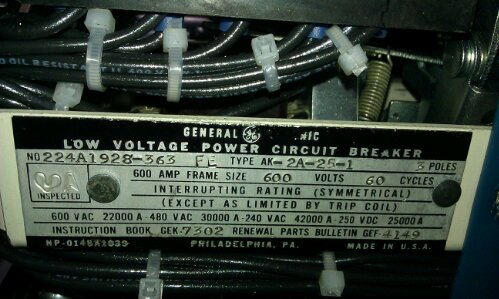 Ask us about our Recondition Swapout Program.
GE AK-2A-25 air circuit breaker
600 volt
600 amp
Electrically Operated
Shunt Trip
Bell Alarm with Lockout
AC Pro
Auxiliary Switch
Y relay
X relay
Motor cutoff switch
The above GE AK circuit breakers are loaded!
Tested and backed by our 1 year warranty!
Thanks for reading our blog!