NAS just finished up reconditioning the following.
(1) GE IC302CB4AB3A02BA2A
400 amp
4800 volt
115vAC
Cat# 0468X0165R04SA02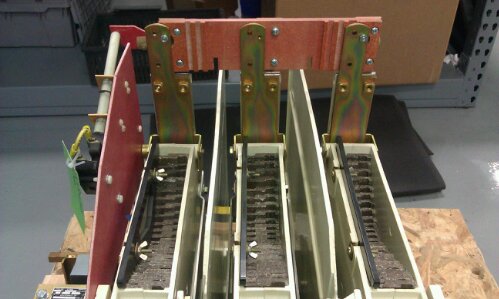 GE Limitamp IC302 contactors are our specialty.
Looking to have your IC302 contactors reconditioned like the one above? Ask about our recondition swapout program.
The above contactor was a complete recondition. Completely torn down, re-plated, built back up, wipes set perfectly, tested and will be backed by our 1 year warranty.
http://www.naswgr.com/Motor_Control/Motor_Control_Home_1.html
NAS=
300,000 square feet on 9 acres
State of the art reconditioning facility
Over 10,000 low and medium voltage air, vacuum, insulated case circuit breakers and contactors
Thousands of molded case circuit breakers
Tons and Tons of switchgear
2,000,000 loose parts
Expert advice
Easy to use website
Webstore
Family Owner and Operated.
Give us a call or put us on your next RFQ
Thanks for reading our blog.
800-9093660
216-402-0507 24-7