GE SSD25B325H at NAS
GE SSD25B325H Circuit Breaker
GE PowerBreak II SSD25B325H
2500 amp frame – Manually Operated – Drawout – EO Operator SPE024
Used SSD25B325H comes with the following options.
Auxiliary Switch
SPE024 Electric Operator
SPST024 Shunt Trip
SPBAA240 Bell Alarm
SPRCS024 Remote Close
Microversatrip PM PN: B325LSHGMR
Rating Plug PN: TR25B2500
240 volt= 100kA
480 volt= 100kA
600 volt= 85kA
521 operations only
Our SSD25B325H circuit breaker will be cleaned, tested with report and backed by our 1 year warranty.
NASMC3067 in "Mint" condition. B section see MH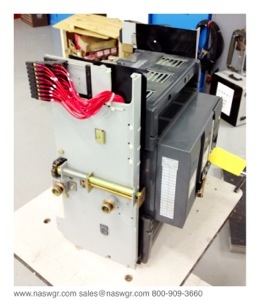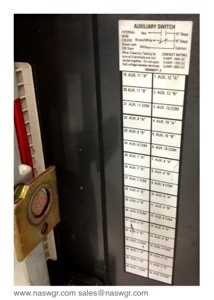 Please click here to view this item in our store and type in SSD25B325H to request a quote.
800-909-3660 toll free
216-402-05-07 after hours