When it comes to GE Magneblast circuit breakers and parts no one on Earth owns more than Family Owned and Operated NAS.
The following GE Magneblast Charging motors were inspected and tested. They were needed for a FAST delivery to a Fantastic customer of ours.
PN: 275A6815PT2
PN: 0184B7360G002
115/125 volt
Always tested and inspected prior to shipping. Always backed with our 1 year warranty.
North American Switchgear owns over 2,000,000 loose parts.
300,000 square feet on 9 acres
7,000 square foot reconditioning facility know as the "Super Shop".
No commission sales.
24/7 emergency hotline- 216-402-0507 or 216-570-2725
800-909-3660 toll free
GE Magne-Blast parts www.naswgr.com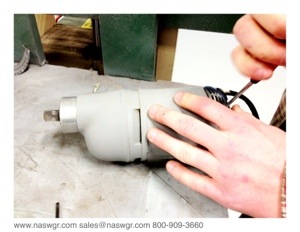 You must always check the fans for cracks and other issues.
Uncle Bill
Click here to view the video of us testing the motors.