NAS is close to finishing (2) beauties.
Our Techs are completing (2) Class A Reconditioned DS-206 circuit breakers.
Most times people show you a finished product. My idea was to show you the inner moving and stationary parts.
NAS Class A Reconditions as you can see are a True Tear-Down.
Retrofitted with New URC AC Pro solid state trips units
New Hardware
The plating is special and premium compared to most.
Westinghouse DS-206S circuit breaker
Available Electrically Operated or Manually Operated.
Tested with report and backed by our 1 year warranty.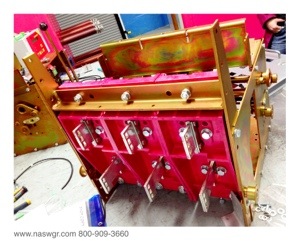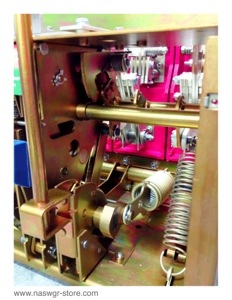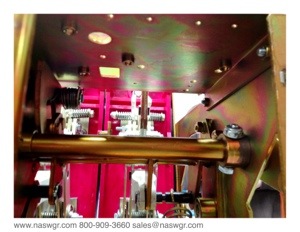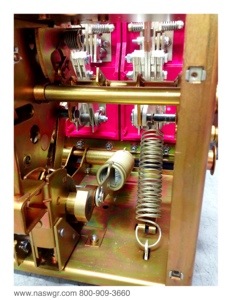 Family owned and operated North American Switchgear, Inc.
Ask about our "Recondition Swap-out Program".
800-909-3660 toll free
216-402-0507 -24/7
Email- sales@naswgr.com
www.naswgr.com
www.naswgr-store.com
300,000 square feet on 9 acres filled with obsolete 480 volt – 15kV circuit breakers, switchgear and associated parts.