NAS has almost every style GE AKR circuit breaker in stock. We can recondition and retrofit any style.
Below is a picture of the following.
GE AKR-6D-50H
600 volt
3 pole
1600 amp frame
Manually Operated
Drawout
TA9VT20MGA3 Versatrip LSG or we can retrofit any style kit required.
Are you looking to have your GE AKR Circuit Breakers reconditioned? Ask us about our "Recondition Swapout Recondition" program.
Click here to go directly to our GE AKR-6D-50H
800-909-3660
Email- sales@naswgr.com
GE AK circuit breakers
GE AKR circuit breakers
GE AKT circuit breakers
GE AKRU circuit breakers
GE AKRT circuit breakers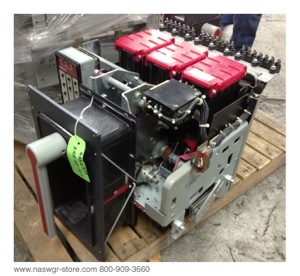 North American Switchgear, Inc. Family owned and operated for over 33 years