NAS just obtained the following for stock.
These Mint GE AKR-6F-75 3200 amp Circuit Breakers will be available as-is (tested), Cleaned & Tested or Class A Reconditioned.
GE AKR-6F-75 Circuit Breaker
3200 amp frame
600 volt
3 pole
AKR Power Air Circuit Breaker
Electrically Operated- 125vDC or we can change the controls for you.
Drawout
Ametek / Lamb Electric Model: 115724 , 115vDC
Auxiliary Switch: SB-12 , 6353562G6
CR9500A200AH3A
With Microversatrip TA9VT32LSGA3
Long Time
Short Time
instantaneous
Ground Fault
NAS can retrofit any style kit required.
Do you need GE AKR-?F-75 circuit breaker parts?
Do you need GE AKR-?F-75 switchgear parts?
NAS has over 2.5 million loose parts.
Are you looking to have your GE AKR-6F-75 circuit breakers reconditioned and retrofitted? Ask about our "Recondition Swapout Program".
800-909-3660
Email- sales@naswgr.com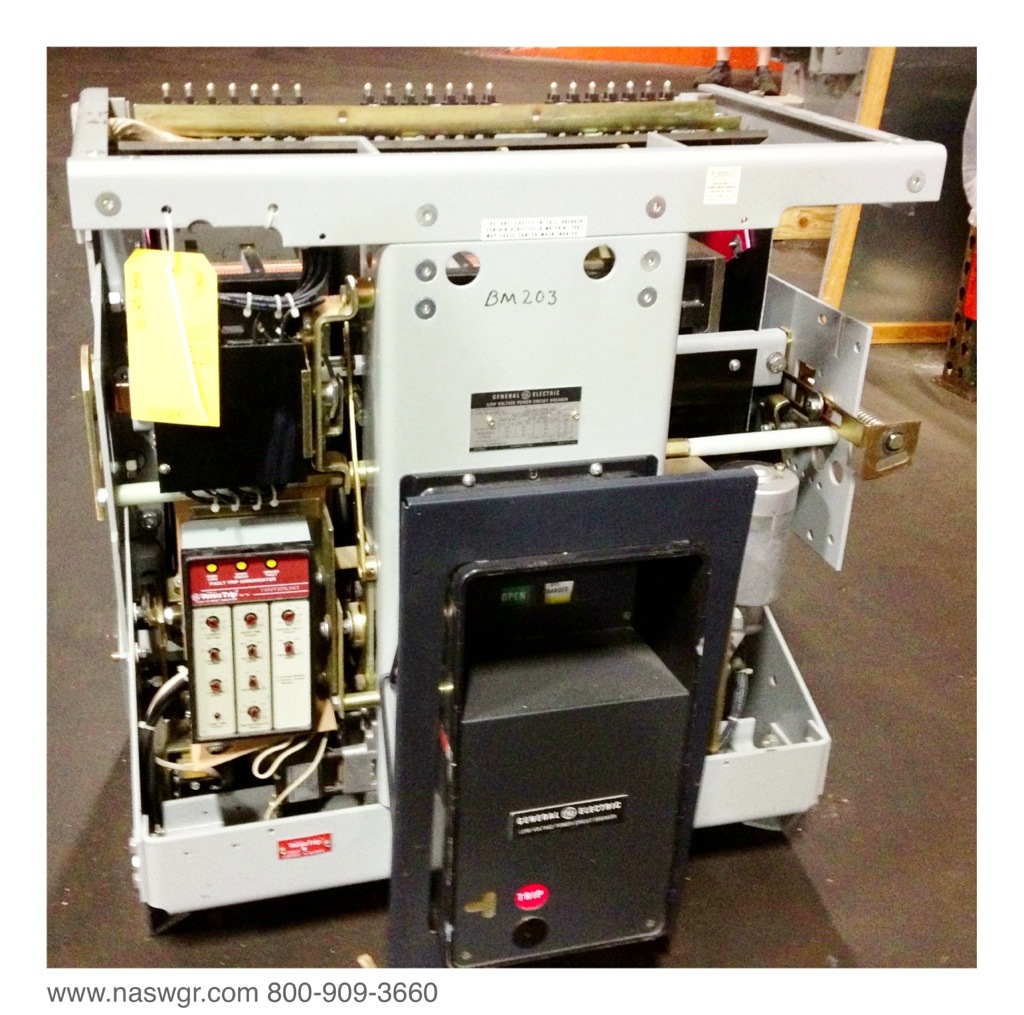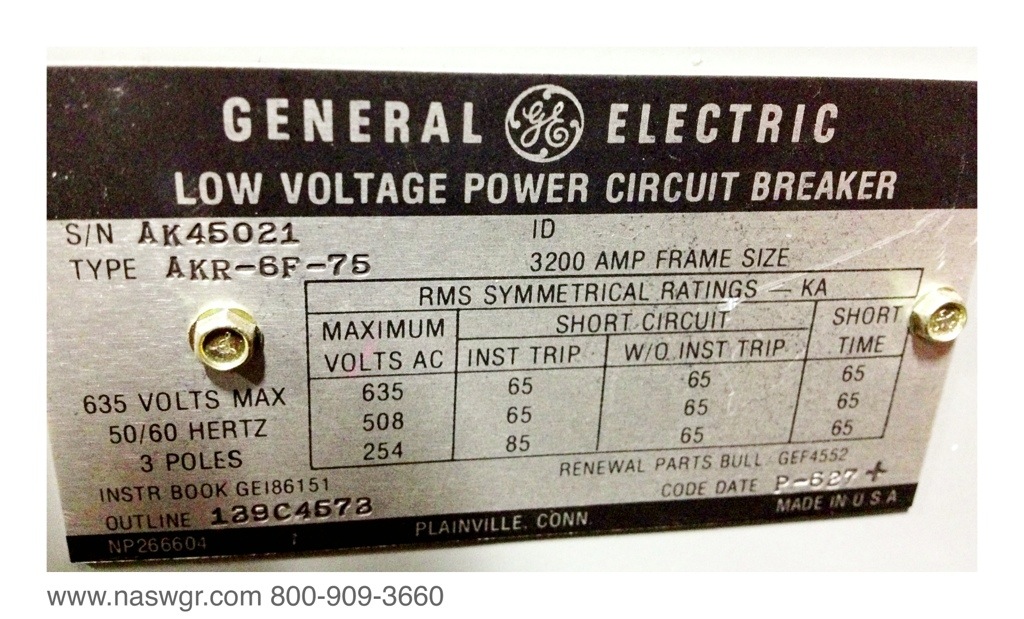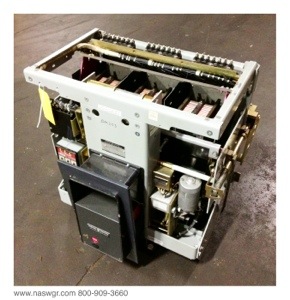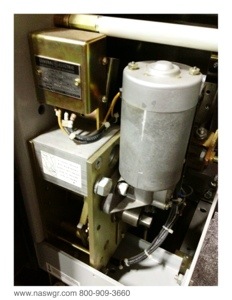 North American Switchgear, Inc. Family owned and operated for over 33 years.
216-402-0507 24/7 emergency line. Lock it in your cell phone. Text/Call and we will do our best to help.
Thank you!