How do you obtain repeat business?
You must put out a great product, not a good product. You must strive to stay consistent in being great. You must continue to evolve and learn other aspects of the 480 volt to 15kV world.
At NAS we have been consistent for over 33 years. We are into the second generation of a wonderful Family Owned and Operated Business. As we have grown so have our market shares. We have customers that are local and customers from the "Outback". Happy customers from all over the world.
If you are ever in need of anything 480 volt to 15kV NAS is a must on your next request for quote. Again, we are a Family run business that is here to work for you and your best interest. No one at our company is on commission so there is no pressure on you. The only pressure we have is to keep up the consistency of putting out "Great Products".
Below are pictures of (3) Cutler Hammer Size 7 contactors that were Class A Reconditioned by our MCC specialist. Yes, we have an MCC specialist we work with that does amazing work, hence the reason we have been purchasing large lots of 600 volt and below motor control.
C32KN3
Cutler Hammer Size 7 Contactor C32KN3
810 amp
600 volt
3 pole
Cutler Hammer C32KN3
Cutler Hammer C320KGS22
Cutler Hammer C320KB8
Cutler Hammer 1887-1
Cutler Hammer 10-4761
Series A1
Our specialist had parts specially machined to keep the chattering down. New contact kits were added and the paint on the frame is as good as a new car. We only use the best plating to keep your parts from becoming brittle down the road.
Check this beautiful Cutler Hammer Size 7 C32KN3 810 amp contactor out.
800-909-3660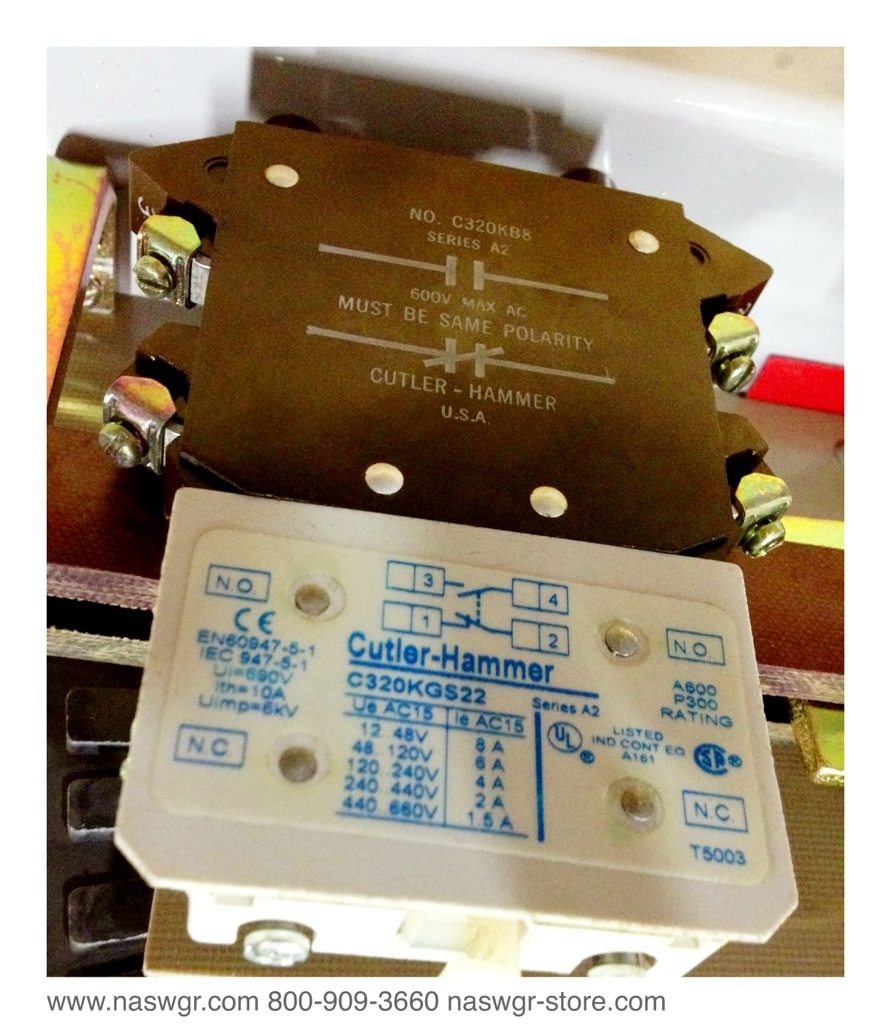 North American Switchgear is your trusted source! Email us at sales@naswgr.com