The following medium voltage obsolete power circuit breaker was Class A Reconditioned by North American Switchgear, Inc.
Westinghouse 150DHP-500 Circuit Breaker
15kV
500 MVA
1200 amp
3 pole
125vDC controls
800-909-3660 toll free
Email- sales@naswgr.com
216-402-0507 24/7 emergency line
NAS stocks the following.
Westinghouse 150DHP500 circuit breakers.
Westinghouse 150DHP500 renewal parts
Westinghouse 150DHP500 Switchgear and Switchgear parts.
Are you looking to to have your Westinghouse 150DHP-500 circuit breakers Reconditioned? Please add Family Owned and Operated NAS on your next request for quote.
Ask about our "Recondition Swapout Program".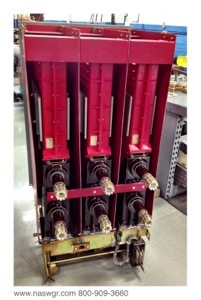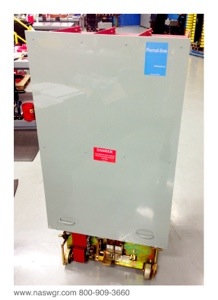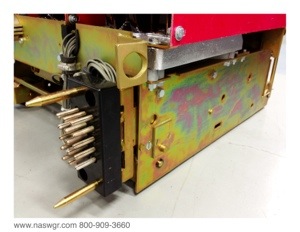 North American S
North American Switchgear, Inc.
Family Owned and Operated for over 33 Years.
300,000 square feet on 9 acres
11,000 low and medium voltage air and vacuum circuit breakers and contactors.
Hundreds of sections of metal clad switchgear
2.5 million loose parts
Thousands of molded case circuit breakers
Hundreds of obsolete MCC buckets with switchgear
Thousands of fuses
Thousands of electrical mechanical relays and digital relays
Potential Transformers
Control Power Transformers
Transformers
Panel board switches
480 volt to 15kV Switches
7,000 square foot state of the art reconditioning facility
Non-Commission Salespeople with EXPERT knowledge
Everything under one roof.
If you have never utilized NAS and our services I promise you will be very pleased with your next request!
Thanks for reading.