UPDATE 5/17/2017 Item is sold, please send inquiries to sales@naswgr.com and we will search for you and add you to our list when more arrive. Thanks for visiting www.naswgr.com and please keep us on your "Request For Quote List". With 300,000 square feet on 9 acres loaded with 480 volt 15kV Circuit Breakers, Switchgear and Associated Parts we will always provide you with quick quotes and competitive pricing .
Thank You!!
Just in at NAS 7-30-2013
Federal Pioneer 16PL Fusible Switch
1600 amp
500 volt
3 pole
Manually Operated
Bolt-In Style
110 volt DC shunt trip Allen Bradley PN: 860-E0D106-A
60 hertz
Class 25
Max Fuse 1600L
Max interrupting 200kA
SW. CAP. 50kA
The used FPE 16PL switch is available as-is or reconditioned. Item is in great condition.
Take a look!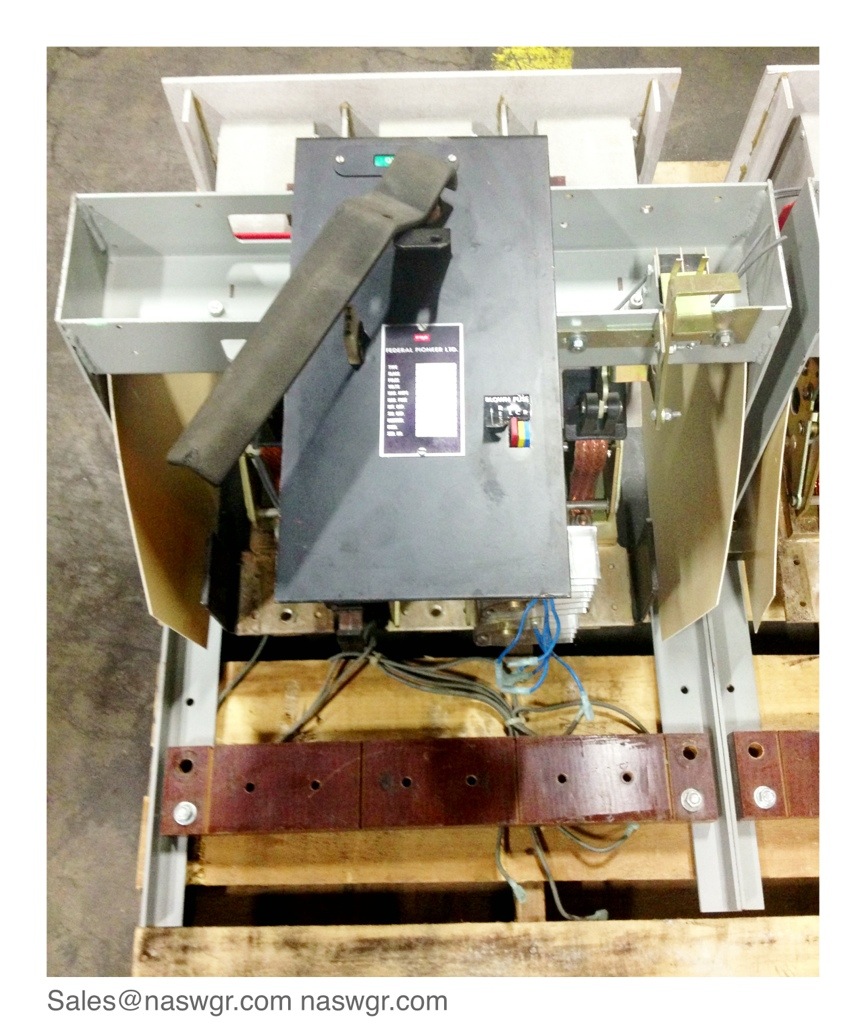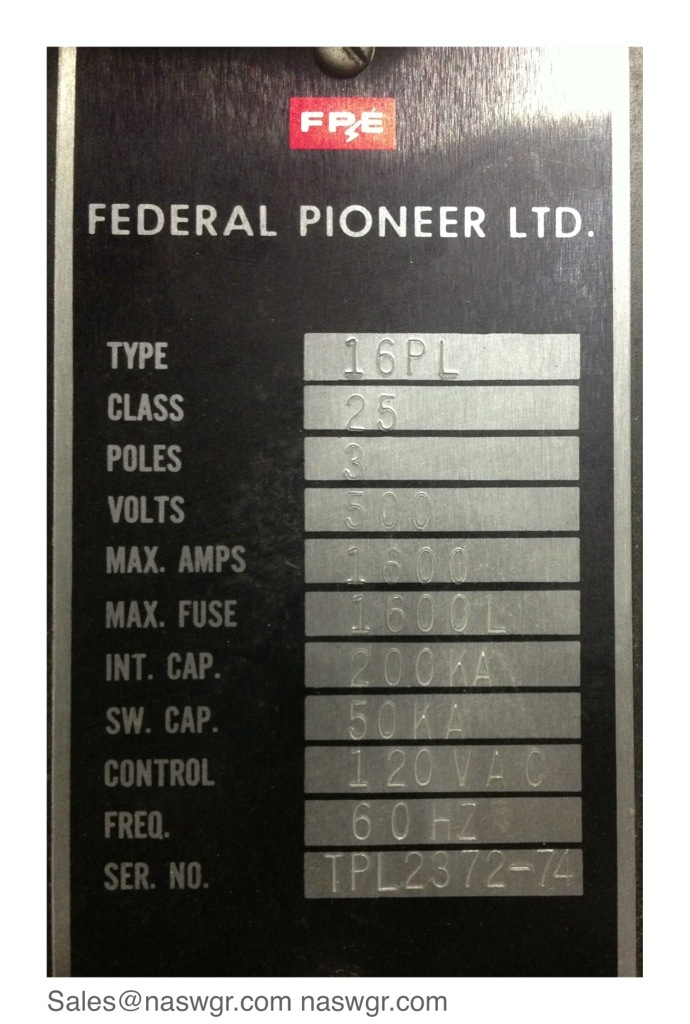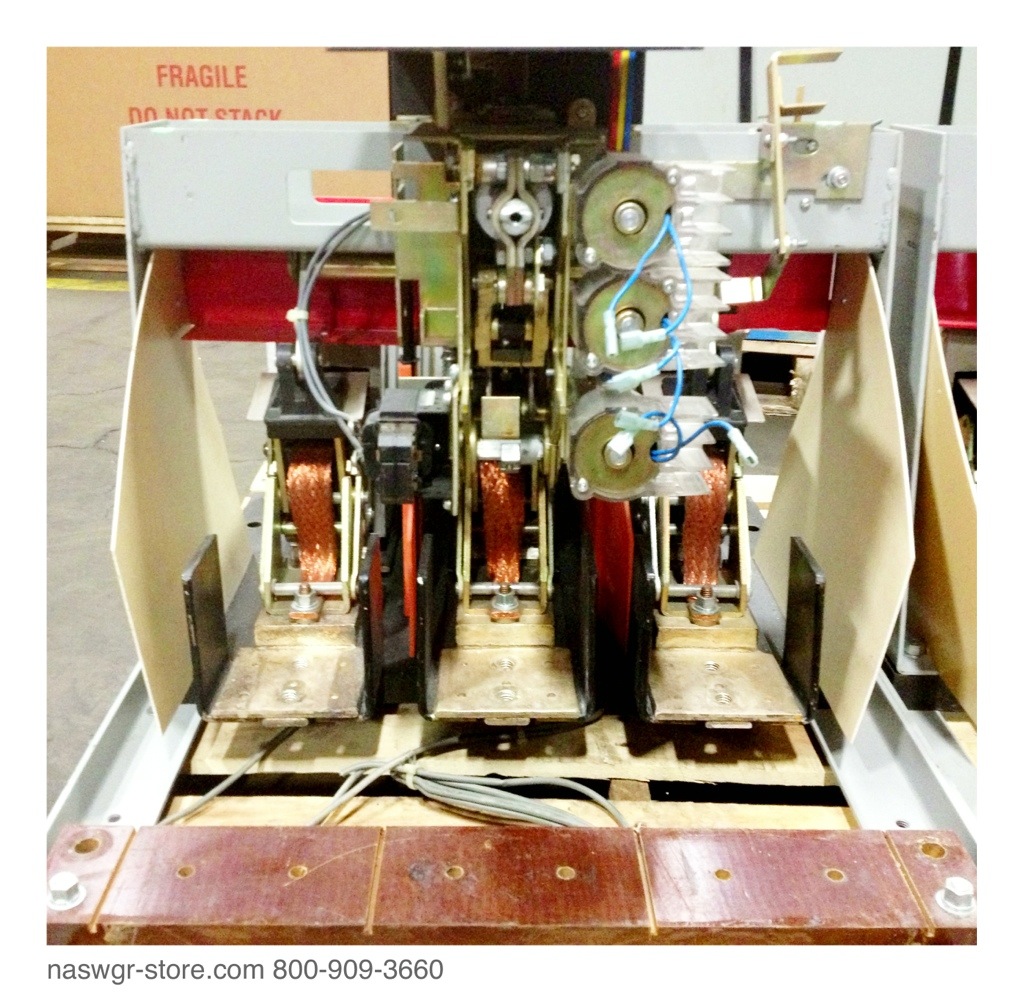 North American Switchgear has been Family Owned and Operated for over 33 years.
300,000 square feet on 9 acres
State of the art 7000 square foot reconditioning facility.
800-909-3660