It's was Friday the 13th and someone was down. Someone was desperately searching for a GE 800 amp PowerBreak TPVVF3608. They found it at www.naswgr-store.com and picked up the phone to make sure we had it. Once I told them we did in fact have it and could perform a megger, ductor and primary injection test you could tell they were relieved.
The customer placed the order and we stayed late to get it out. The customer was so happy that we actually have a web-store that shows actual product. Not a web store that advertises items that have to be sourced.
In 2010 when we were discussing the web store we wanted to make sure it was a cut and dry store. We wanted to put items on here that we owned and actually have in stock. Sure, we search for items that we do not own and so do other companies but we have 2.5 million loose parts, thousands of molded case, fuses, relays, panel board switches and many other 480 volt- 15kV pieces/parts. This has been our best avenue of making these items available.
We agreed that if we only have (4) of these certain items than only (4) would be available. We did not want to lead folks on. Our phones ring all day for circuit breakers, switchgear and related parts. The emails fly in for reconditioned breakers and we felt this would be an easier way to have our current customers and new customers find us and our available surplus.
Long story short, it has turned into a successful new style of doing business. The customer can view multiple pictures of what they are buying and see a detailed description of the item/s.
North American Switchgear is a proud Family Owned and Operated business. For over 33 years we have been serving the industry and have helped develop the strict standards that customers expect when buying used product. Our sales force is non commission and we firmly believe that takes the pressure off them and you to make a fair deal. It also alleviates pressure. We have a formula that works.
Our President Bob Jordan has built a platform that his children has fine tuned and built on. In 33 years we have gone from being a small surplus dealer to a 300,000 square foot powerhouse with a state of the art 7,000 square foot reconditioning facility. We are truly blessed because we have a customer base that trust us and keep coming back.
TPVVF3608
GE TPVVF3608 Circuit Breaker
GE PowerBreak TPVVF3608
800 amp, 600 volt, 3 pole
Manually Operated
Bolt-in
120 volt shunt trip
Microversatrip , TP9VT20SLGA3 LSIG
Each used GE TPVVF3608 will be cleaned, tested with report and backed by our 1 year warranty.
This group of GE PowerBreak TPVVF3608 were taken out of a data center and are in "MINT" condition.
http://www.naswgr-store.com/products/tpvvf3608-ge-tpvvf3608-circuit-breaker-ge-powerbreak-tpvvf3608-800-amp-600-volt-with-a-120-volt-shunt-trip-tp9vt20slga3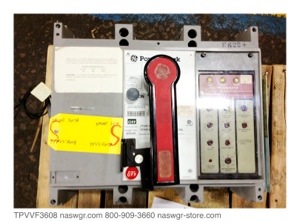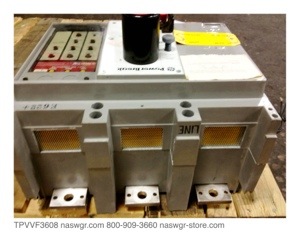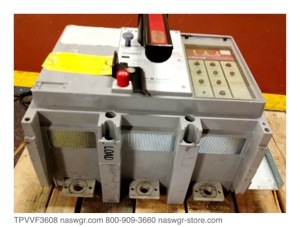 Please give us a call toll free at 800-909-3660
24/7 emergency lines
Michael Habeeb- 216-402-0507
Mike Jordan- 216-570-2725
Email us at sales@naswgr.com
To view our company videos go to www.youtube.com and search naswgr
Thank you for reading our story.