NAS just received the following unused surplus Square D VR 1200 amp circuit breakers.
Take a look.
V5D7133N00
Square D VR Circuit Breaker
15kV 1200 amp 125vDC VR circuit breaker
WL-35557 , vacuum bottles 46040-476-51 , 46040-477-51 , 46040-478-51 , 46040-479-52 ,
750MVA
K rating: 100
Built in 1/2013
IDEC SR2P-06 92601 10 amp
8501KPD12V63
Each unused Square D V5D7133N00 vacuum circuit breaker will be tested with a report and backed by our 1 year warranty.
NASG12621 & NASG12620 (Need Location 10/16/2013)
The unused surplus Square D V5D7133N00 vacuum circuit breakers will need to ship via freight on a pallet. Please call for weights and dimensions or freight pricing.
800-909-3660 toll free or email us at sales@naswgr.com
In a pinch and need these after hours? Contact our after hours services
216-402-0507 Mike Habeeb
216-570-2725 Mike Jordan
NAS, Inc. stocks MILLIONS of circuit breaker parts & accessories and our inventory changes DAILY!  If you are looking for a similar item but cannot find it, please contact us at 800-909-3660 or sales@naswgr.com and we will locate it for you!
North American Switchgear, Inc. stocks over 12,500 Power Circuit Breakers, hundreds of sections of metal-clad switchgear and millions of parts for breakers and switchgear.  In addition, we stock low and medium voltage motor control and starters, load break switches and transformers.  We specialize in obsolete and out-of-production circuit breakers. Not only do we stock most breakers manufactured between the 1940's and today, but we also stock parts and switchgear.
800-909-3660 toll free or email us at sales@naswgr.com
Square D Type VR 1200 amp 750 MVA 15kV medium voltage vacuum circuit breakers.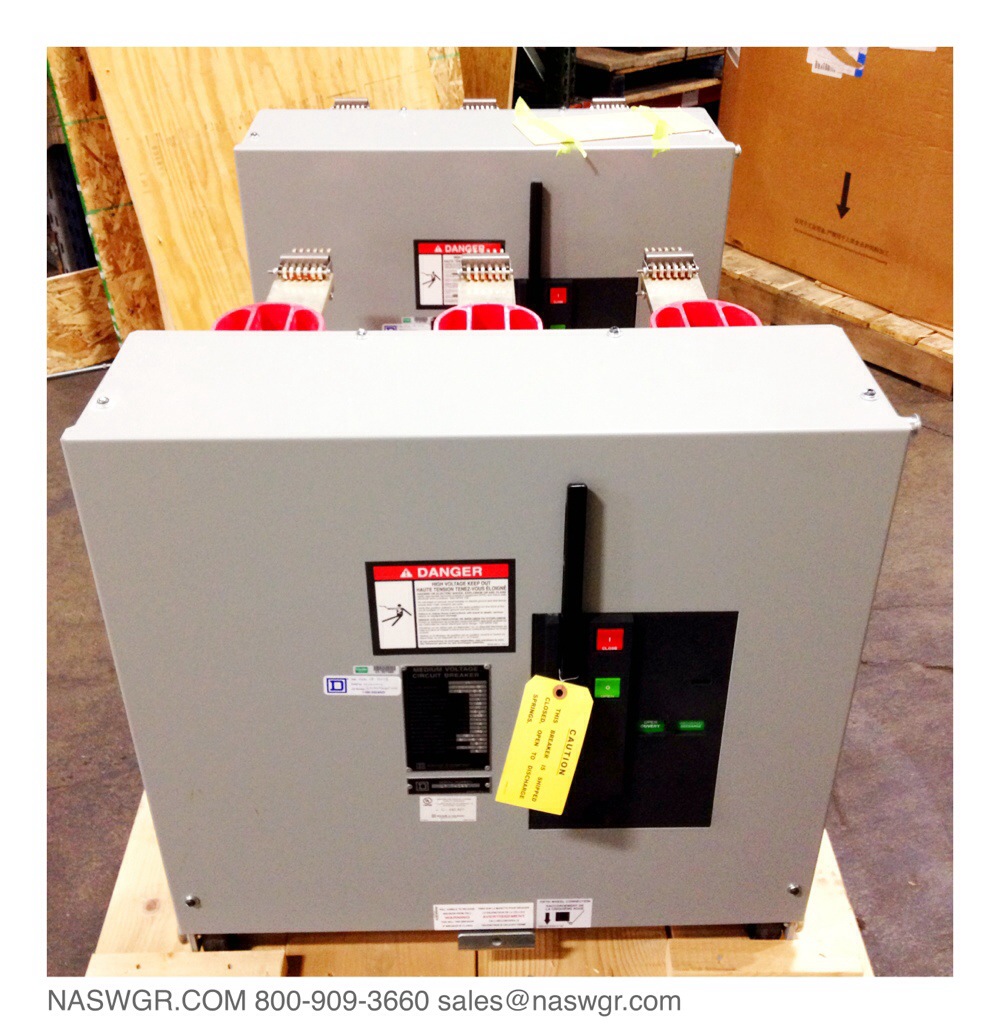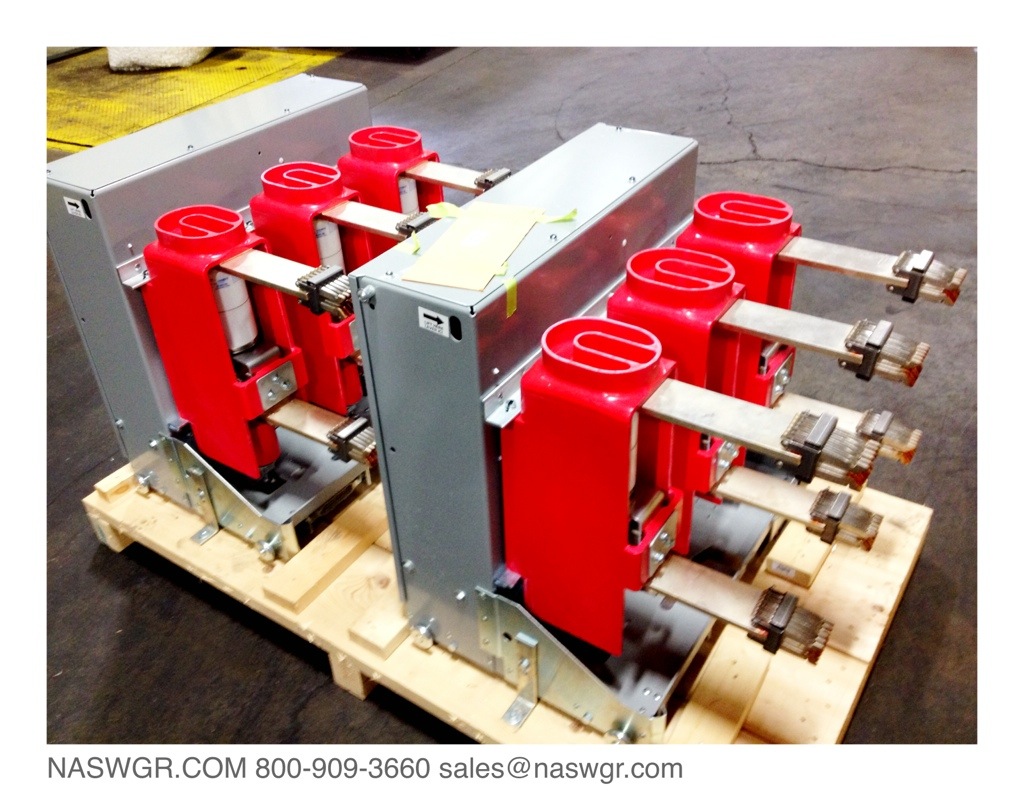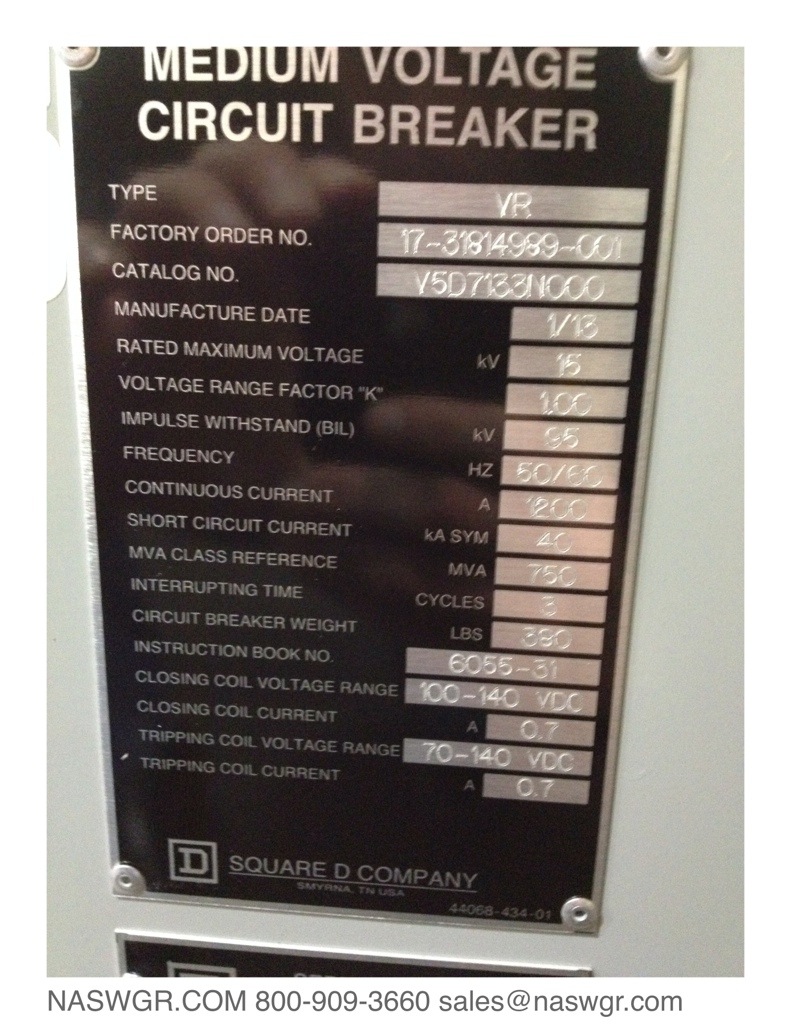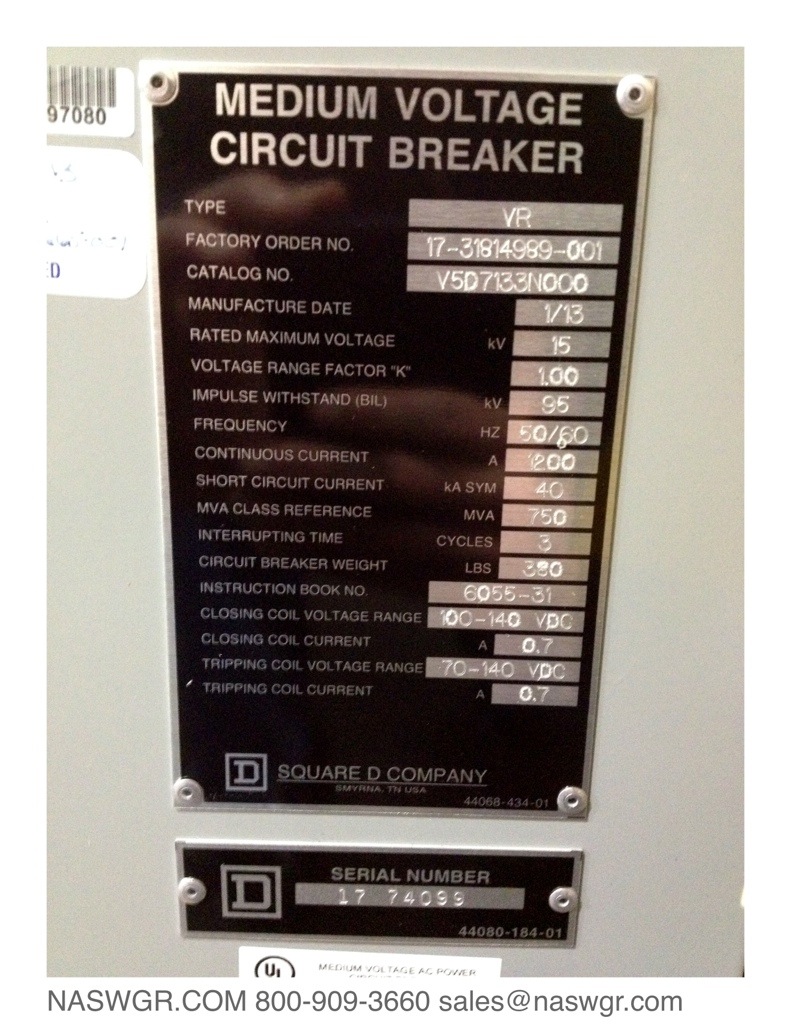 In a pinch and need a Square D V5D7133N00 circuit breaker? Contact our after hour emergency services.
Mike Habeeb 216-402-0507
Mike Jordan 216-570-2725
46040-481-50