NAS owns unused Siemens-Allis RL-3200 air framed power circuit breakers.
The following breaker was converted from electrically operated to manually operated along with being retrofitted with a new URC AC PRO Solid State Trip Unit.
Siemens-Allis RL-3200 Circuit Breaker
3200 amp frame
Manually Operated
Drawout
3 pole
Retrofitted URC AC Pro Solid State Trip
800-909-3660 toll free or email us at sales@naswgr.com
Ask about our "Recondition Swapout Program".
NAS also owns , Siemens RL switchgear , Siemens RL circuit breakers , Siemens RL circuit breaker parts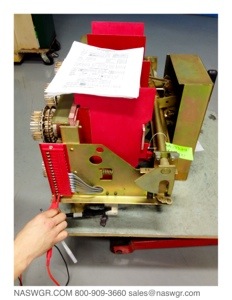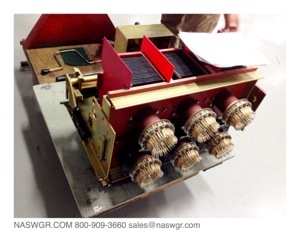 Please don't ever hesitate to call or email us with questions. Our Professional Non-Commission Sales Staff is always eager to help with any of your questions.
North American Switchgear is a proud Family Owned and Operated Business. We have been serving the industry proudly for over 34 years.
300,000 square feet on 9 acres
12,500 low & medium voltage circuit breakers and contactors
2.5 million loose parts
7000 square foot state of the art reconditioning facility "The Super Shop"
Visit www.youtube.com and search naswgr to view our testing videos.