I have this conversation with customers all around the world. We discuss what makes us different from other competitors. Here are a few reasons.
When it comes to DS Circuit Breakers NAS has a lifetime of renewal parts, switchgear and complete breakers.
We know DS-416 and other style DS breakers inside and out.
Our 7,000 square foot Reconditioning Facility has every tool and data sheet on these. Our technicians love working on them and bringing them back to life.
"We Don't Skip When It Comes To Plating"- We use the best possible plating on these breakers next to gold and nickel. This is not a rub on plating. We use a specialty plating company that is considered a master plating facility. Needless to say we do not use low end minimum plating just to say we plated your breakers.
NAS rebuilds the breaker with new hardware.
NAS aligns the contacts perfectly.
Lubrication is properly added to the breaker. We follow industry standards and use the correct products. Call our sales department to find out more.
Retrofitting the breaker and wiring it properly is an art itself. NAS is the Picasso of retrofits.
Megger, Ductor and Test on our Primary Injection Test Sets. Typed test report provided with a warranty.
Yes, most competitors can claim they can do the same thing, sure there are amazing companies out there but how many do it daily inside of a 300,000 square foot facility with thousands of spares laying around? How many of these companies are Family Owned and Pay Zero Commission to their Sales Professionals? How many call what we do a Remanufactured Breaker or a Refurbished Breaker? We do not utilize those words. We utilize Class A Recondition because we are not manufacturing anything. We are doing what we have doing best for years, reconditioning and retrofitting without going around any corners to add more profit in out pockets.
Anyone who reads this is welcome to call me to setup your site visit. Seeing is believing and when you visit us you will see that NAS is only about quality.
Family Owned and Operated North American Switchgear has been serving this amazing industry for almost 35 years. We do not perform Field Service nor do we own a Field Service Company. We are the Horses Mouth to the Whole Industry.
Circuit Breakers-Switchgear-Associated Parts
Our Sales Professionals are not going to shove something at you. Either it is what it is or we don't do it at all. No guessing here, no pressure here, just straight answers.
800-909-3660 toll free
216-402-0507 Mike Habeeb 24/7
Call me to set up your site visit
If your DS-416 circuit breakers don't look like this with the cover off than please add us to your next Request For Quote.
I would rather show you what they look like with the cover off. The guts of these are the most important part of a Recondition. Again, NAS takes it all the way down and builds it back up.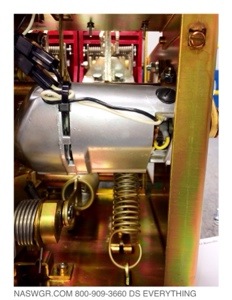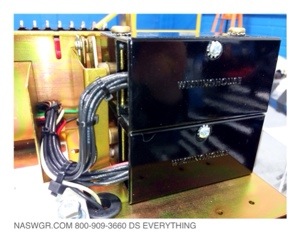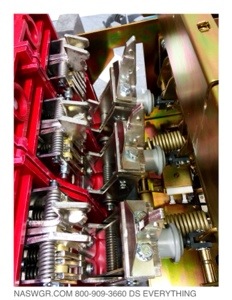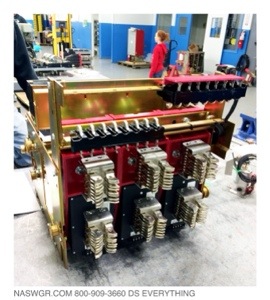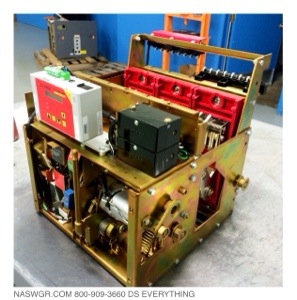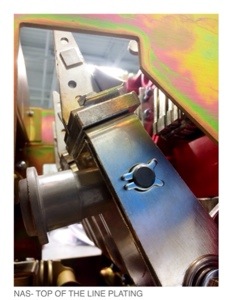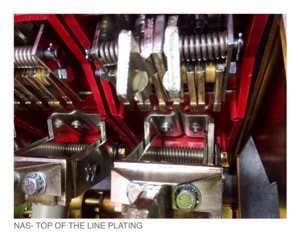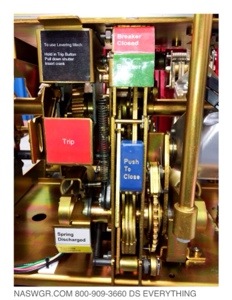 NAS does perform Clean & Test, Retrofits and Repairs. Come in for your site visit and meet the wonderful people that will keep your well built substation breakers alive.
@NASWGR
I would also like to say that we are so proud that NAS gets to recycle these amazing well built products. However, the DS series is the last of the great air circuit breakers. One of the last style circuit breakers that can be repaired in the field. Mostly steel and very little plastic.